The season of spring allergies is almost over, and summer is peeking its nose around the bend!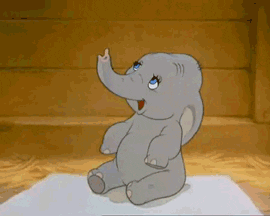 And summer means school's out, which means there is plenty of time to go on vacations . . . like vacations to Disneyland. But before you even hop in the car or plane to travel to this magical place, you have to figure out what you're going to wear while standing under the Anaheim sun each day.
Here are some ideas!
1. Dresses might be your friend
The best thing about dresses is they are so easy to layer. Is it 95 degrees out with no wind? Then a lightweight dress will keep you cool. When the sun goes down is it getting a bit chilly? Throw on a cardigan or some leggings underneath to keep warm. Dresses are versatile, comfortable and you'll look adorable.
2. Loose shorts are better than tight jean ones
Breathable clothing is going to be key. Flowy shirts and shorts are the best options. Chances are you'll want to go on a water ride and you'll be thankful you didn't wear your tight jean short shorts when you're sopping wet.
3. White is probably a bad idea
I know I broke my own rule in the last picture, but I wear a rain poncho on the water rides so I was okay. Once again, the summer heat will make all those water rides extra appealing. Unless you have a rain poncho, white will be see-through when you are wet. Plus you could spill on your nice white shirt or sit on something and stain your white pants. Probably best to say no to white.
4. Plan out your outfits ahead of time
You don't need a fancy app to plan out your outfits (but I think it's kind of fun). Knowing what you are going to wear each day is super helpful when packing and takes a bit of stress out of the morning.
5. By color? By character? By type of outfit? 
What helps me plan out my outfits is by deciding what sort of theme I am going to use for that outfit. For this one, my theme was "Up." I wore my "Up" shirt, blue tennis shoes, my Minnie ears that had a blue bow and, you can't see it in this picture because my hair is covering it, but I also wore my grape soda pin. Pick a movie, color, character, style (dress? sporty? etc.) and put together an outfit accordingly.
6. The perfect accessories
Alright so maybe a cone on your head isn't exactly what I mean, but accessories will really add that little bit extra to your outfit! Add a Winnie the Pooh watch, Disney earrings, the perfect Minnie ears, a Disney pin or a bow and you'll be good to go. I would highly recommend even trying to make your own Mickey ears to wear with your adorable outfits!