One of Disney fanatics' favorite things to do is to watch Disney films. Rewatching classics, singing along to the newest Disney hit song and wishing every night was Disney movie night is pretty typical for most Disney fans. But before you pull out your old favorite to rewatch for the 50th time, think about watching one of these Disney films. You probably didn't even know about them or didn't know they were Disney!
1. The Reluctant Dragon
Take a sneak peak into what the Walt Disney Studios looked like when Walt was still around.
2. 20,000 Leagues Under The Sea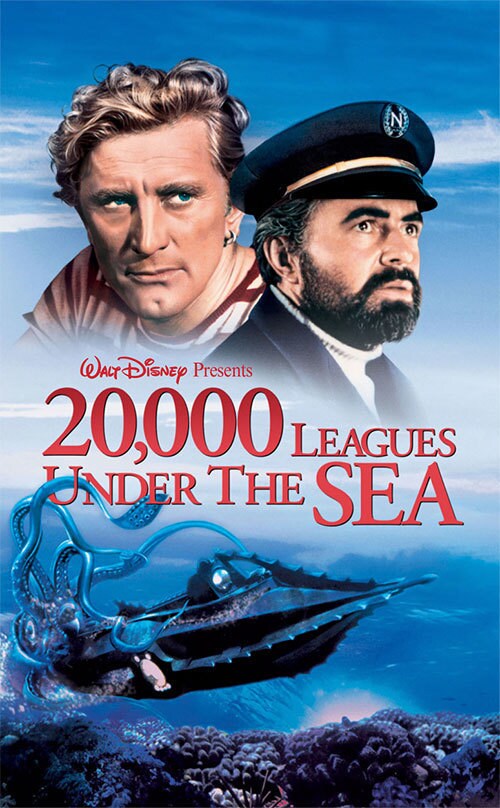 I'm sure you've heard of the story, but did you know Disney made a movie about it? That's why the Nemo Ride in Disneyland used to be based on this!
3. The Ugly Dachshund 
The ugly duckling tale told with many more dog tails and barks!
4. Around The World In 80 Days
A film of adventure and antics you don't want to miss!
5. Remember The Titans
Disney actually does a good job at creating sports movies! Chances are you have seen or heard of this movie, but you might have not known it was Disney.
6. Tower of Terror
Our beloved Tower of Terror inspired Disney to create their own movie based off the old 50s show.
7. Mr. Magoo
While it might make you cringe at times, Mr. Magoo is still one of those movies that you don't want to laugh at but that you can't help laughing at.
8. Operation Dumbo Drop
No, it's not quite like Dumbo, but it does provide interesting insight into the genre of war comedies.
9. Gordy
We all know about Babe and Wilbur, but don't forget about the wonderful Gordy and his adventures!